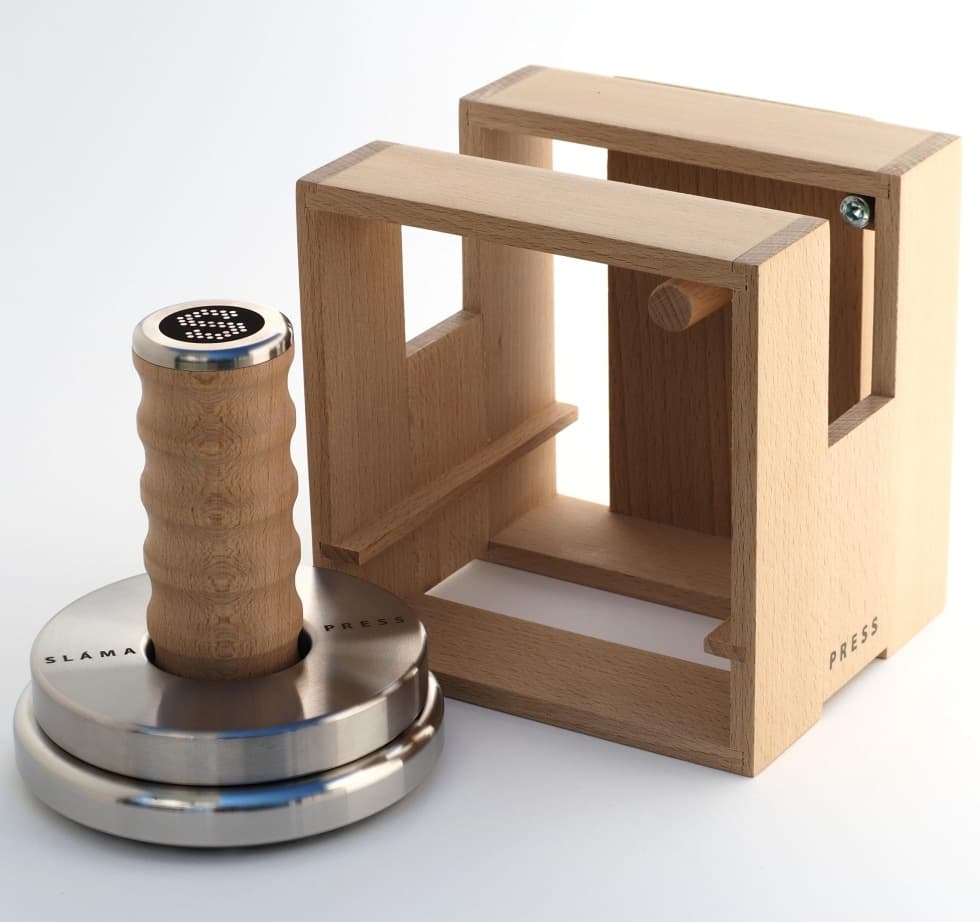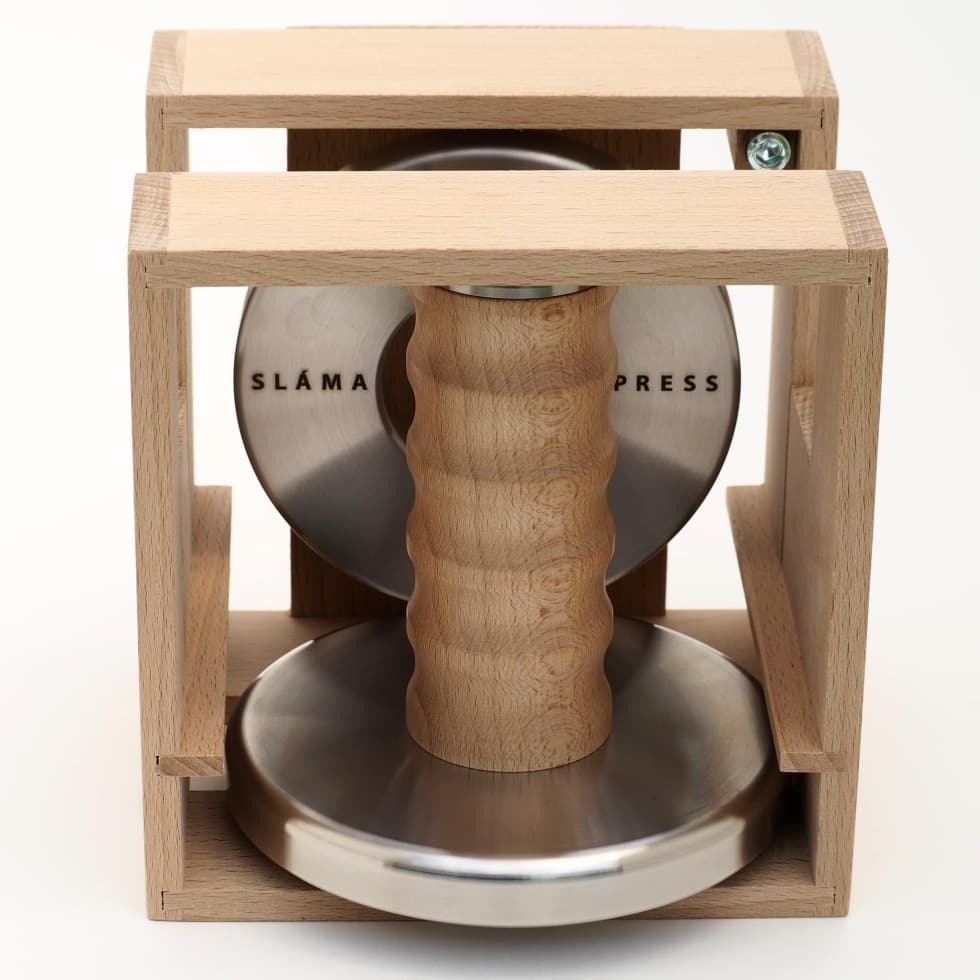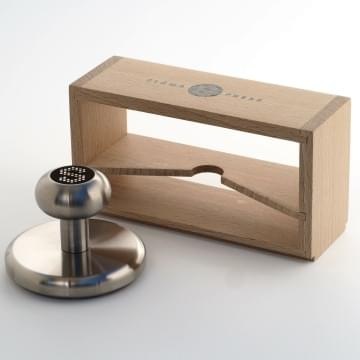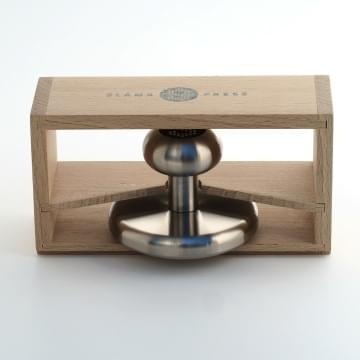 The product is delivered in an original wooden stand, which can be placed on a table top or hung on a wall.
PRICE LIST
Dimensions
Weight
Material
Number of balls
Ball diameter
Price (USD)

Small press

DimensionsØ 75 × 50 mm
Weight550 g
MaterialStainless steel
Number of balls50
Ball diameter6 mm
Price (USD)*155

Large press 60/150*

DimensionsØ 118 × 135 mm
Weight1570/1520 g
MaterialStainless steel + wood
Number of balls60/150
Ball diameter10/6 mm
Price (USD)*240

Additional weight

DimensionsØ 110 × 10 mm
Weight600 g
MaterialStainless steel
Number of balls-
Ball diameter-
Price (USD)*22
5% price reduction for purchase of two presses and more.
* When purchasing a large press please state MODEL 60 or 150 in the comment.
When no specification is made we will send you Model 60.